Semaglutide Injections for Weight Loss in Southampton, PA
A weekly injection of semaglutide can reduce appetite and promote a feeling of fullness assisting in weight loss for obese patients. Semaglutide injections are available at Envogue IV Therapy and Wellness Center. For more information

contact us

or book

an appointment online

. We are conveniently located at

44 Second Street Pike Suite 303, Southampton, PA 18966

.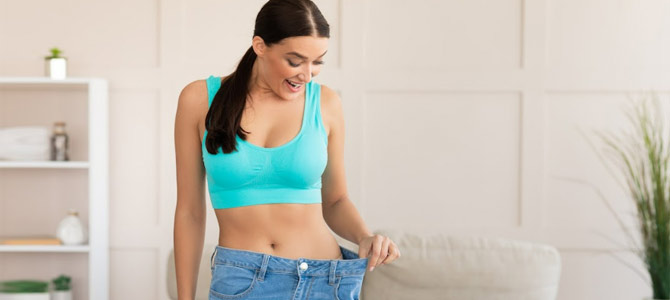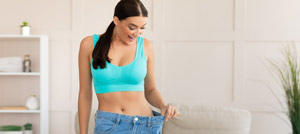 Table of Contents:
What are Semaglutide Injections?
How do Semaglutide Injections work?
Who should take Semaglutide Injections?
How much does Semaglutide Injection cost?
What are Semaglutide Injections?

Semaglutide (Wegovy, Ozempic, Rybelsus) is capable of reducing blood sugar levels and reducing the possibility of major cardiovascular events such as heart attacks and strokes in people with type two diabetes. The use of semaglutide can also help patients avoid obesity-related complications by reducing weight. By increasing insulin release, lowering glucagon release, delaying gastric emptying, and reducing appetite, the GLP-1 agonist semaglutide does all of these things.
How do Semaglutide Injections work?

As a result of semaglutide, hormones such as insulin may be balanced out, which may have the effect of curbing appetite and letting people lose weight by eating less. Although side effects of long-term use are typically mild, some experts are concerned about its safety.

A decrease in blood sugar causes semaglutide to increase insulin release, decrease glucagon release, and delay gastric emptying. Aside from controlling appetite, semaglutide also reduces your appetite for food.  The drug semaglutide stimulates the release of glucagon-like peptide-1 (GLP-1)

Orally or by injection, semaglutide increases the production of insulin, a hormone produced by the pancreas that helps regulate blood sugar levels. Depending on your doctor's instructions, the medication is usually injected into the thigh, abdomen, or upper arm every seven days. The dosage will be determined based on your medical condition and response to treatment. The dose of this medication may be prescribed at a low level and gradually increased to reduce the chance of side effects. Be sure to follow your physician's instructions carefully.

This medication can be taken either with or without food. Regular use of this medication will maximize its benefits. A change in the day of use is acceptable as long as there is a minimum two-day interval between doses. Take your medication as prescribed by your doctor, and follow your doctor's diet and exercise recommendations.
Who should take Semaglutide Injections?

Whether or not you are a candidate for semaglutide injections is something you should discuss during a visit to Envogue Wellness Center. Staff at Envogue Wellness Center will determine candidates' suitability for semaglutide or other solutions. However, there are general situations that will dictate whether or not semaglutide is appropriate.

Type 2 diabetes is treated with semaglutide injections. Taking it along with diet and exercise helps control blood sugar levels. Diabetes patients with type 2 diabetes and heart disease can also use this medicine to reduce their risk of heart attack, stroke, and death. A glucagon-like peptide-1 (GLP-1) receptor agonist, semaglutide is used to treat diabetes.

In patients with obesity caused by certain diseases, this medicine is also used in conjunction with diet and exercise to help them lose weight and keep it off. Patients with a body mass index BMI of 30 or more, or a BMI of 27 with related conditions, will receive 2.4 mg injections once per week.
How much does Semaglutide Injection cost?

Semaglutide can cost roughly $1200 monthly, however, for certain patients insurance may assist with the cost. Some insurance companies, including Medicare, will cover medication costs if you have good insurance, and pharmaceutical companies often offer coupons and other programs to help reduce co-pays. It's essential to do your research before consulting your doctor, as they may not provide this information upfront.

For many patients semaglutide proves well worth the cost. Semaglutide caused more than one-third of participants to lose more than 20% of their body weight in recent trials. There were many improvements in risk factors for heart disease, blood sugar levels, and quality of life for these patients. Continuing treatment is likely to maintain and even enhance these positive effects. The once-weekly injection of semaglutide helps patients lose weight by reducing hunger and causing feelings of fullness. Clinical trials have demonstrated its safety and tolerability as an effective treatment for obesity. Ask your doctor about semaglutide if you struggle to lose weight.

Semaglutide injections are available at Envogue Wellness Center. Contact us or book an appointment with our Ozempic Injections specialist, or visit our clinic conveniently located at 44 2nd Street Pike, Suite 303, Southampton, PA 18966. We look forward to serving you! We serve patients from Southampton PA, Willow Grove PA, Horsham PA, Levittown PA, and Warminster PA.