Medication-Assisted Weight Loss Program in Southampton, PA
Looking to lose weight and keep it off? Call En Vogue IV Therapy & Wellness Today! Our team of professionals will customize a plan to suit your needs. For more information,

Contact us

or

book an appointment

Now, or visit our clinic conveniently located at

44 2nd Street Pike, Suite 303, Southampton, PA 18966

.
Our 4 STEP Medication Assisted Weight Loss Program Includes The Following Components: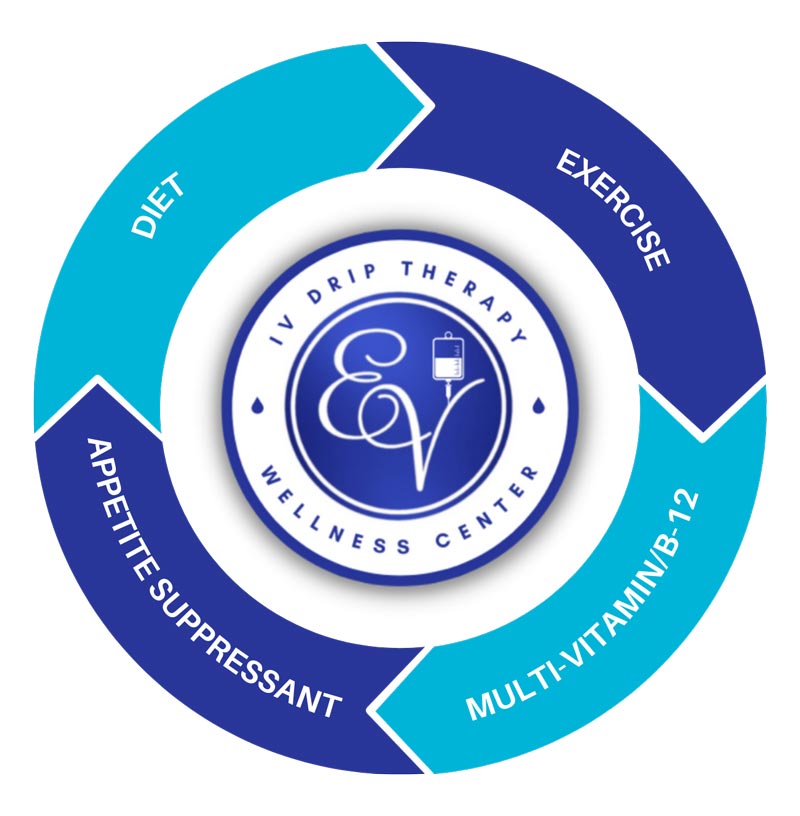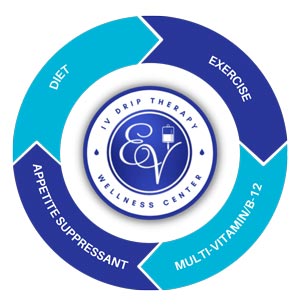 Lose weight and keep it off – for good!
En Vogue's physician-assisted weight loss program can provide you with a secure and healthy way to finally find sustainable, long-term success if you haven't already. Your results may surprise you if you take a comprehensive approach that combines sensible nutrition, easy lifestyle modifications, appropriate medications, and ongoing support.
GET STARTED TODAY!
You CAN lose the weight. We can help. Schedule your initial appointment with one of our leading providers today…
Call (215) 996-7847
Call (215) 996-7847
or

1. DIET
Any successful weight loss program must start with a healthy diet, (something not many people like to hear). It is important to find out which foods are part of a healthy diet, instead of just avoiding foods that one might view as unhealthy. Some people frequently equate dieting with fasting or crash dieting, both of which are poor substitutes and are harmful to your health. A comprehensive diet provides you with the best combination of the essential nutrients which your body requires. To balance your diet and set you up for healthy weight loss, our specialists can advise you on which foods to eat and which ones to avoid, as well as how much. Additionally, our doctors can design the ideal diet program for you based on your lifestyle and lab results. This may help decrease many risk factors for illnesses like diabetes and heart disease in addition to losing weight.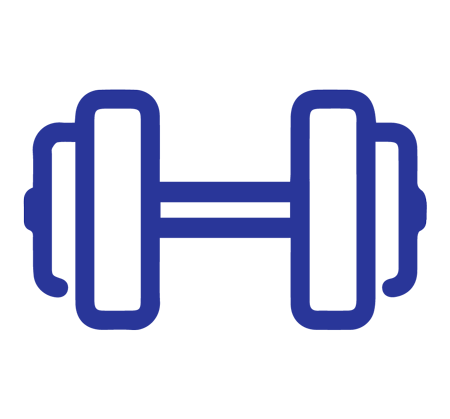 2. EXERCISE
Exercise is an effective way to help shed pounds (along with diet), to improve your health, and significantly lengthen your life. Exercise makes your body use nutrients you take in while eating to strengthen itself. The best exercises for someone looking to reduce their weight and define their muscles include resistance exercises. The body's glycogen stores are depleted by the numerous repetitions that these endurance exercises require of the muscles. Our program does require you to begin an exercise regimen in your life, and our specialists will help you create "your" routine while encouraging you along the way.

3. MULTI-VITAMIN / B-12
Multi-Vitamins/B12 – Adding essential vitamins to your diet in order to give you more energy is another crucial component of our program. Vitamins play a crucial role in maintaining metabolism by catalyzing (increasing the rate of) chemical reactions in your body. Years of research have allowed us to identify the vitamins which are most crucial for anyone trying to lose weight or follow a diet. B-12 functions as a blood builder and will aid in raising red blood cell counts, which in turn affects how your body removes carbon dioxide and processes oxygen, giving you more energy that not only improves your mood but also aids in calorie burning.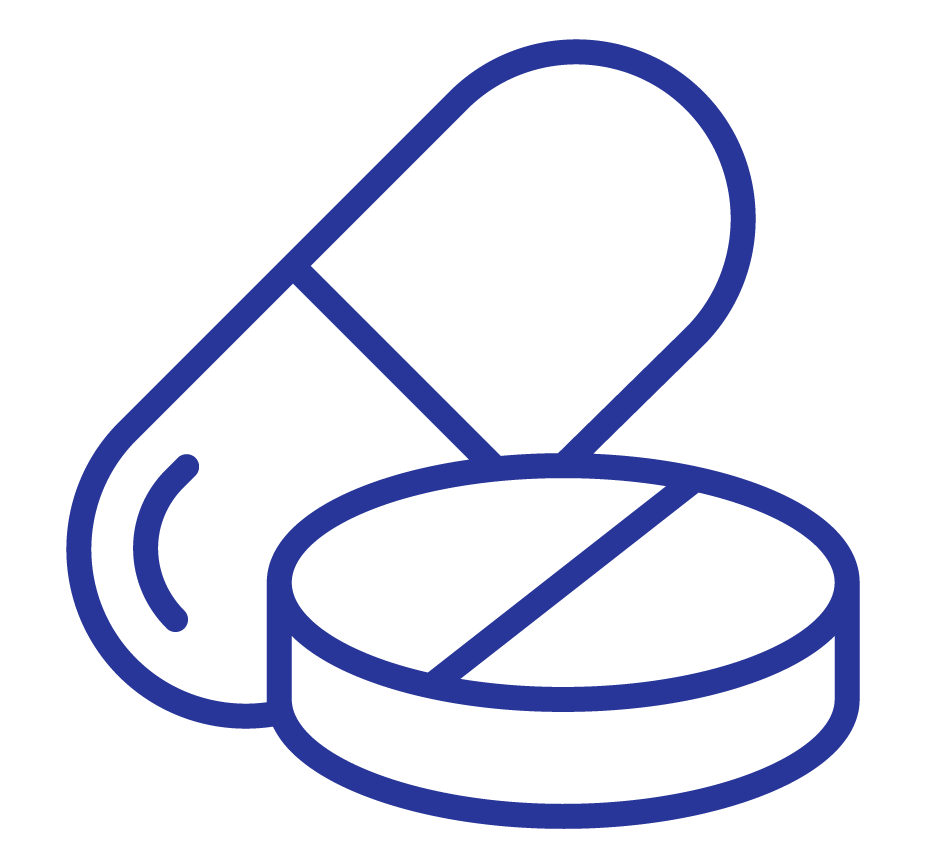 4. APPETITE SUPPRESSANT
The final component of our plan is the appetite suppressant. Appetite suppression can help with post-workout or evening hunger pangs when combined with diet and exercise. You won't just have a reduced appetite, but you'll also feel more energized all day. Phentermine or Qsymia, which are both very effective appetite suppressants, are the ones we use. And unlike those offered over the counter or by online pharmacies, our medications are FDA-approved for weight loss and when administered appropriately are safe, efficient, and effective. Medication assisted weight loss can be a very effective tool for achieving your goals as the most noticeable side effects tend to be appetite suppression and weight loss.
*Any requests for lab testing or the administration of any medications are at the sole discretion of our physician(s).
GET STARTED TODAY!
You CAN lose the weight. We can help. Schedule your initial appointment with one of our leading providers today…
Call (215) 996-7847
Call (215) 996-7847
or
Who Can Benefit From The Program
We at En Vogue IV Therapy and Wellness are aware that each person's circumstances and needs are different when it comes to losing weight. Each treatment program is therefore customized to the patient, their circumstances, and their objectives. Our physician-assisted weight loss program may be the best option if you've been struggling to lose weight and/or keep it off.
Initial Appointment
We will go over your medical history, pinpoint your problems, and create a sensible treatment plan at your initial appointment to assist you in losing weight and keeping it off. We'll identify the elements that are causing you to gain weight, such as your living and working conditions, stress levels, and eating habits. Issues like compulsive eating, losing control, uncontrollable cravings, and addictive behavior are also reviewed.
Follow-Up Appointment
After your first visit, we'll see you 1-2 times per month depending on your individualized treatment plan to check in, refill your prescription, and, if necessary, adjust your plan. We will talk about any problems or worries you may have, as well as advice, techniques, and inspiration to keep you motivated. Building healthy habits and lasting positive change requires regular visits and consistency. We're determined to be there for you along the way!