Ozempic Weight Loss Injections in Southampton, PA
Ozempic is a diabetes medication capable of producing transformative weight loss results in obese patients. Ozempic is available at Envogue Wellness Center. For more information

contact us

or book

an appointment online

. We are conveniently located at

44 Second Street Pike Suite 303, Southampton, PA 18966

.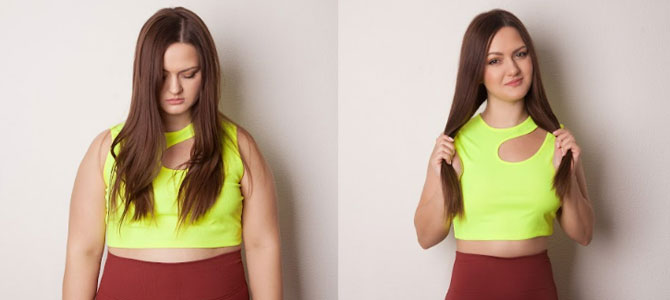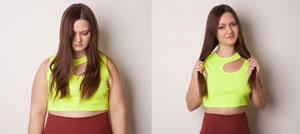 Table of Contents:
What is Ozempic?
How does Ozempic work?
What are the benefits of Ozempic?
What does Ozempic cost?
What is Ozempic?

Type 2 diabetes is treated with a molecule called Ozempic administered as an injection once a week. The generic name of the drug is semaglutide, and it does not contain insulin. Depending on whether you're starting with a small dose or a larger dose, there are two types of disposable single-use pens with 0.25mg or 1mg increments. Ozempic also lowers blood pressure and can aid in weight loss in addition to lowering blood sugar.

With Ozempic (Semaglutide), weight loss is a side effect, and more and more individuals are benefiting from using it for that purpose. Doctors are also writing off-label prescriptions for weight loss for people without diabetes.

In studies, Ozempic (Semaglutide) has been shown to be effective in managing type 2 diabetes. Besides examining Ozempic's weight loss effects, these studies also examined its side effects. A typical study found an average weight loss of 5 kilograms.
How does Ozempic work?

In addition to stimulating insulin release, Ozempic reduces the amount of sugar your liver produces. Ozempic also slows down gastric emptying, the process by which your stomach empties all of its contents, this will prevent your blood sugar from spiking. As a result, you will lose weight and eat less because you will feel fuller.

It is usually necessary for patients to gradually increase their Ozempic dosage in order to lose weight with this medication. Clinical trials involved participants receiving 2.4 mg of increasing dosage once a week every four weeks. Researchers measured the outcomes of the participants after 20 weeks. As participants' doses were increased, much experienced weight loss after reaching their goal dose. Some participants lost additional weight over the next 48 weeks.

Although Ozempic can help you lose weight, the process can take a long time. In conjunction with regular exercise and a healthy diet, taking the medication as directed will yield the best results. Ozempic should be taken exactly as prescribed by your doctor. Be sure to read any medication guides or instructions you receive along with your prescription label. It is usually recommended to start Ozempic at a low dose and gradually increase its dosage over a period of 4 to 30 days. Your doctor will provide you with instructions on how to take your medication.
What are the benefits of Ozempic?

Many people struggle with weight loss despite their best efforts, and Ozempic can make a significant difference. According to a recent study, adults who took Ozempic lost 15.3kg (33.7 lbs) after a year, while those who received placebos or lifestyle interventions lost only 2.6kg (5.7 lbs). Ozempic also reduced waist circumference, blood pressure, HbA1c, fasting glucose, and fasting cholesterol, along with weight loss.

As of now, Ozempic is approved for the treatment of type 2 diabetes, but it may also be prescribed off-label for the treatment of obesity in adults. Wegovy, for instance, is approved to manage chronic weight, while Ozempic would be strictly off-label. Healthcare professionals generally recommend exercise and a lower-calorie diet, but prescription medications may be necessary if weight loss does not occur within six months.

Talk to your healthcare provider about Ozempic if you are interested in losing weight. Individuals with a BMI of 27 kg/m2 or higher who have at least one weight-related disease or a BMI of 30 kg/m2 or higher may be prescribed Ozempic 2.4 mg once weekly.
What does Ozempic cost?

Ozempic costs an average of $6.97 per day, which translates to $209 per month and $2,544 per year. If you do not have health insurance, you can speak with your provider about other options for diabetes medications.

Your insurance plan may cover part of the cost of Ozempic, however, coverage and copays will vary from plan to plan. Find out if your insurance covers Ozempic and how much, if any, they cover before starting treatment.

Ozempic for weight loss is available at Envogue Wellness Center. Contact us or book an appointment with our Ozempic Injections specialist, or visit our clinic conveniently located at 44 2nd Street Pike, Suite 303, Southampton, PA 18966. We look forward to serving you! We serve patients from Southampton PA, Willow Grove PA, Horsham PA, Levittown PA, and Warminster PA.